Home Improvement Loans with No Equity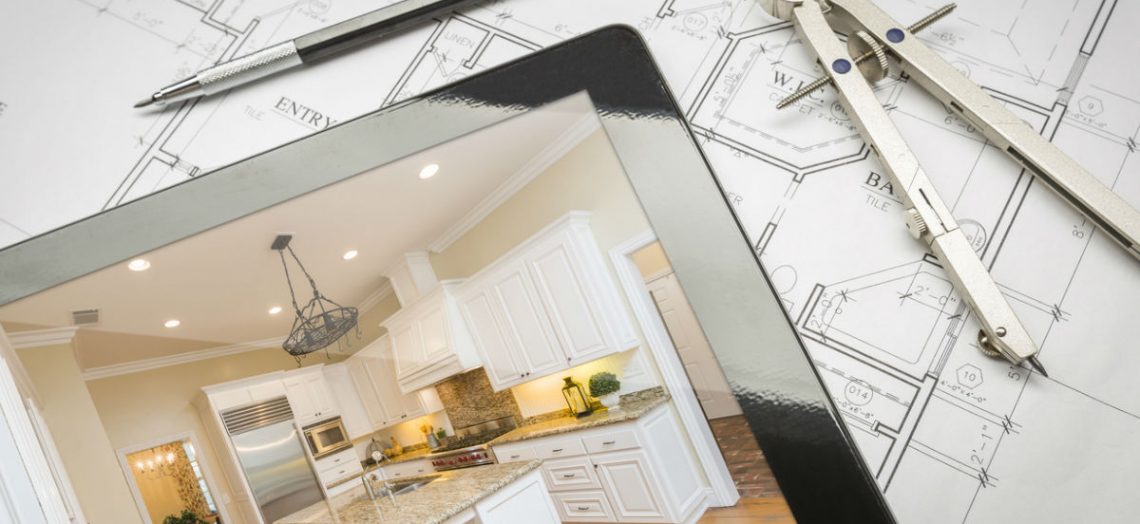 You've been in your house for a year or two, and you're finally ready to tackle a few of the home improvement projects you've had your eye on. So how do you pay for it?
Many homeowners will consider a home equity loan or home equity line of credit to explore these options. But if you bought your home with a low down payment or none at all, you might find that you have little to no equity.
Before you start filling out credit card applications or signing up for a contractor's financing plan, make sure you're exploring all your options. As the number of items on your to-do list adds up, so does the interest charged on the corresponding credit cards and installment plans.
You'll want to first consider home improvement loans that are available even if you have no equity.
Why you might not have equity
A decade ago, plunging home prices wiped out a lot of home equity. But in today's market, one reason homeowners may not have equity in their homes may be related to the amount of down payment they made when they bought their property.
The average down payment for homebuyers through the third quarter of 2018 was 7.6% of a median sales price of $263,000. However, many homebuyers took advantage of the smaller down payments offered by the FHA, Fannie Mae HomeReady® and Freddie Mac HomePossible® mortgage loan programs. If you're a military veteran and purchased your home using a VA loan, you weren't required to make any down payment.
Your down payment represents the equity you bring to the home purchase. The larger the down payment, the more equity you have right off the bat. You increase your equity over time by paying down your mortgage and, hopefully, enjoying home price appreciation.
While small down payments make it easier to buy a home, the disadvantage is not having equity to borrow against to fund home improvements. The good news: There are options for you to get home improvement loan with little to no equity — if you pick the right project.
Compare Home Equity Loan Rates
Good uses of a home improvement loan with no equity
Before you get to the financing part, you should first consider the reasons why you're looking to improve your home. If you don't have equity in your home, the range of possible projects you can tackle may be limited.
Applying for new financing will increase your monthly obligations, so lenders will want to make sure the work is going to increase the value of the house, as well as make improvements that make it safer or more comfortable to live in the house.
According to the U.S. Department of Housing and Urban Development, the repairs and improvements listed below are examples of acceptable projects for someone with no equity or low equity in their home.
Structural improvements: Anything that improves the safety and habitability of your home is a good fit for home improvement loan programs with no equity:
New roofs and gutters
New air conditioning
Plumbing and electrical upgrades or replacement
Minor kitchen and bath remodeling
Flooring upgrades or replacing carpet, tile and wood
New windows and doors
Weather stripping and insulation
Purchase of new kitchen appliances or washer/dryer
Major landscaping work or site improvements
Structural alterations: There are certain additions and alterations that are allowed if they add to the safety or energy efficiency of the property
Improvements for persons with disabilities
Energy-efficient improvements
Decks, patios, porches
Septic or well system
Basement completion or waterproofing
Not only are lenders likely to accept these types of repairs, they are also likely to add the most value once they're done.
Not-so-good uses of a home improvement loan with no equity
If you don't have equity in your home to begin with, now is not the time to go for luxury upgrades or major structural additions. Here are some improvements you likely won't be permitted to do with a home improvement loan with no equity.
Jacuzzi tub
Pool
Room additions or add-ons
Moving a load-bearing wall
BBQ pits, outdoor fireplaces or hearths
Tennis courts
Exterior additions like guest houses or bathhouses
Satellite dishes
Gazebos
Options for home home improvement loans with no equity
If you're working on a home improvement project that adds value or is necessary to make the home safe, these loans might be available even if you have little to no equity.
FHA Title 1 loans
The easiest home improvement loan to qualify for with no equity is the Department of Housing and Urban Development's FHA Title 1 Property Improvement Loan Insurance program. It offers the same flexibility on income, credit and debt-to-income ratios as the regular FHA loan program you may have used to purchase your home.
Advantages of the FHA Title I program: You can borrow up to $25,000 to improve a single-family home, or have the option to get an unsecured loan of $7,500 if you have minor items to "make your home more livable and useful." This can include updating refrigerators, dishwashers, freezers and built-in ovens or replacing worn-out flooring.
Disadvantages of Title I program: Â The scope of work is limited to repairs and improvements that will substantially protect or improve the basic livability or utility of the property. No luxury upgrade or improvements are permitted, and an FHA appraiser will determine if the project meets the Title 1 lending guidelines.
FHA Limited 203k
The FHA Limited 203k is another option that allows for home improvement financing even if you have very little equity. Homeowners can finance up to $35,000 worth of repairs, improvements or upgrades to their home.
With this program, you're taking out a new first mortgage to replace your existing one, and interest rates tend to run slightly higher than mortgage rates for a regular FHA loan. In most cases, a contractor is required to do the work, although you may be able to do the work yourself if you have skills and experience doing the type of handyman work your renovation will require.
Advantages of the FHA Limited 203k: This program allows for projects as small as $5,000 and up to $35,000 toward minor remodeling. Like the Title 1 program, the credit qualifying guidelines with the FHA Limited 203k are the same as the FHA purchase loan, allowing for lower credit scores and higher debt-to-income ratios.
Disadvantages of FHA Limited 203k: Work must be finished within six months, and the type of work being done cannot be so disruptive that you need to move out of the property. The maximum amount of renovations cannot exceed $35,000 under the limited program. You'll also pay a higher interest rate and higher fees.
FHA Title 1 + 203k
If the loan amount maximums on the FHA Title 1 and Limited 203k don't give you enough money to complete your renovations and repairs, you can combine the two programs. This could give you the extra cushion needed to get the job done without charging up credit cards, or applying for expensive contractor financing to finish up.
VA renovation loan
If you are a military veteran with a current VA loan, you can use your eligibility to get a new loan that covers your current loan balance, the cost of the renovation and your closing costs — if the total is less than or equal to 100% of your home's value.
Here is an example of how the program works.
You have a loan balance of $200,000 and need to do repairs of $30,000 to your home. Â It will cost $500 for inspections, $500 for permits and you are setting aside a reserve of $2,500 in case the contractor runs over budget.
Your total cost is all of the above added together: $233,500. The lender would order an appraisal, and give the inspector information about the cost of the repairs and the type of work to be completed. If the appraised value is $233,500 or more, Â you can finance 100% of your renovation into a VA renovation loan.
Advantages of VA renovation program: The biggest advantage of the VA loan program is the ability to finance 100% of the repairs. Unlike the FHA programs, the VA does not have specific list of repairs that are allowed. Military veterans can potentially do more substantial home improvements with no current equity than any other program can offer.
Disadvantages of VA renovation program: You must use a licensed contractor on the VA's approved builder list, or your contractor must go through a process to become approved. Lenders offering this program can also charge a fee of up to 2 percentage points, making it potentially more expensive than the other options available. Since you're taking out a brand-new mortgage, your new interest rate could be higher.
Fannie Mae Homestyle® Renovation
This may be an option if you have a larger renovation project and purchased the home significantly below market value, such as at a foreclosure auction. You are allowed to borrow up to 75% of the market value of the property after the renovations.
Advantages of Homestyle® Renovation:The Homestyle® renovation program allows for higher loan amounts, and bigger projects than the FHA Title 1 and Limited 203k programs. There is no limit on the type of work that can be done, although the ability to finance all of the costs will depend on how much the property appraises for based on the completed work.
Disadvantages of Homestyle® Renovation: Since the program is underwritten to conventional loan guidelines, there is not as much flexibility for credit scores as there is on FHA and VA loan programs, and there are more restrictions on debt-to-income ratios.  There may also be reserve requirements, depending on the overall strength of your loan.
You will be required to use a renovation consultant, and costs and interest rates will be higher than a comparable non-renovation conventional loan. Renovation consultant fees depend on the size of the project and are payable upfront, in addition to the appraisal fee.
A contractor is generally required, although you may be able to get permission from your lender to do up to 10% of completed value of the work yourself.
Final thoughts about home improvement loans with no equity
If you are considering a home improvement loan with no equity in your property, it's important to decide whether the home improvements are a want or a need. Most loan programs for this situation are designed to address basic household needs to make your home more livable or functional.
If the air conditioner has been making weird noises, and you live in the desert where summers get up to 110 degrees, then this might be a need. If your buddy down the street just put in a $30,000 pool with a custom water feature and you want to outdo him, that's a want.