Best Tips for Refinancing Your Mortgage in 2018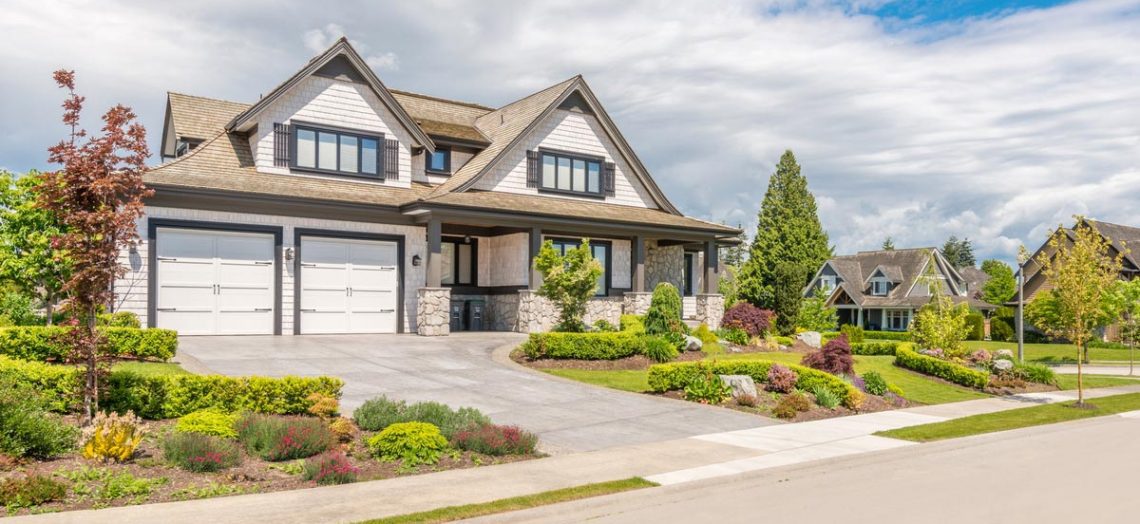 Considering a mortgage refinance? 2018 may be the right year to turn your idea into reality.
Despite the fact that rates have been slowly creeping up, we are still in a relatively low mortgage-rate environment. The average rate as of January 2018 on a 30-year fixed rate mortgage is just 4.04%, down from 6.07% during the same month a decade ago, according to the Federal Reserve Bank of St. Louis.
"I don't know why you wouldn't refinance now," said Joshua Bannerman, CFP and co-host of the "Stacking Benjamins Show." "The Federal Reserve has started to raise rates, which loosely impacts mortgage rates, but rates are still near all-time lows."
Still, a mortgage refinance isn't right for everyone, especially if you won't qualify for a better mortgage rate than what your current loan offers.
Whether you're looking to drop your interest rate, cut your monthly payment or take cash out of your home, these are the tips you need to get the best deal when refinancing your home.
Top reasons to refinance your home
When you refinance your home loan, you take out a new mortgage to pay off your existing mortgage. Will a refinance be a savvy move for you? Consider whether these reasons make refinancing the right choice for you.
Reduce your interest rate
Take some time to review interest rates on home refinances to see if you may qualify for an interest-rate reduction. If your credit score has improved over the past few years, you may find better rates today compared with when you originally took out your mortgage. Borrowers with older mortgages may find better rates based simply on changes in market conditions. Dropping to a lower interest rate is a great way to save money in the long run.
Drop mortgage insurance payments
Borrowers with FHA and conventional mortgages often have to pay some form of mortgage insurance when they don't put down large down payments (10% for FHA loans; 20% for conventional). Mortgage insurance adds to the overall cost of your loan, so it makes sense to get rid of it whenever possible.
For borrowers with mortgages backed by the Federal Housing Administration (FHA), that usually means refinancing to a conventional loan.
An FHA loan is a great way to get into a home with a lower credit score or a small down payment. Unfortunately, FHA mortgages require borrowers to pay annual mortgage insurance premiums (MIP) for the life of the loan (unless you put down at least 10% in which case you have to pay MIP for 11 years).
The only way to get rid of MIP payments is to refinance to a new mortgage that isn't backed by the FHA. FHA mortgage borrowers who have experienced rapid home appreciation over the last few years should look into refinancing to a conventional mortgage. If you have at least 20% home equity, you won't have to pay mortgage insurance when you take out a conventional loan. You can calculate how much equity you have in your home by using our home equity calculator.
Even FHA borrowers with less than 20% equity may want to consider refinancing to a conventional mortgage. By refinancing to a conventional mortgage, FHA borrowers will drop the MIP payments, but they'll have to start paying private mortgage insurance (PMI). It might seem silly to quit paying MIP only to start paying PMI, but homeowners drop PMI payments as soon as reach 20% equity in their home. If you plan to stay in your home for several more years, getting rid of mortgage insurance payments can yield big savings.
Cut monthly mortgage payments
If you're struggling to make ends meet, or you need additional cash flow or any other reason, you might consider a mortgage refinance. A home refinance can be one way to cut your monthly housing payments. A borrower who has paid on his or her home for seven years may choose to refinance to a new 30-year loan. This allows borrowers to spread out the existing mortgage balance over 30 years rather than the original 23 years.
In the end, you'd be left with a smaller payment and a longer loan term.
That lower payment doesn't come without costs though. Bannerman warns, "When you refi for cash flow purposes, you have to be very specific about not going underwater again. If you don't fix your underlying behavior, you may end up in that circumstance again."
Reduce time to pay off your house
Homeowners who are serious about building home equity in a hurry may want to refinance from a 30-year mortgage down to a 20-year, 15-year or even a 10-year mortgage. While the shorter loan term means borrowers may face higher monthly payments, it also means you'll pay off the loan sooner.
Of course, you're also putting yourself at risk if you fall on hard times and aren't able to afford that larger monthly mortgage payment. In that case, you might want to take a less risky approach — you could simply make additional mortgage payments throughout the year. You will still technically have a longer-term loan, but there's nothing stopping you from paying it off early.
Preparing for retirement
Considering retirement in the next several years? Take a look at your refinance options before you leave the workforce. Lenders may be more likely to approve borrowers looking to refinance their mortgage if they still have several working years ahead of them with a consistent monthly income.
"A lot of people don't consider how their income is going to change after they retire," said Jason Parker, a CFP based out of Silverdale, Wash. "It's important to refinance while you're still working and banks are still interested in you."
Switch from an ARM loan to a fixed-rate loan
Borrowers who have an adjustable-rate mortgage (ARM) may want to refinance to a fixed-rate mortgage to avoid the uncertainty of changing monthly payments. ARMs are home loans where the interest rate (and the monthly payment) may fluctuate based on changes in interest rate indexes like the Cost of Funds Index (COFI). For example, if you have a 5/1 ARM, that means after five years, your mortgage rate will likely change. Switching to a fixed-rate mortgage won't always lower your interest rate, but it will mean your mortgage payment won't change again.
Cashing out
Borrowing more than you currently owe based on your home's appreciation is called a cash-out refinance.
When you refinance your home, you can finance most of the value of your home (usually up to 97%). If you choose to refinance more than you currently owe, you will receive a cash payment from your lender for the balance. You can use the cash for anything that's important to you.
Will a cash-out refinance work for you?
In a traditional home refinance, borrowers roll their current loan balance and the cost refinancing into a new loan. Refinancers usually owe just a few thousand dollars more compared with their previous mortgage.
However, borrowers who have home equity may opt for a cash-out refinance. In a cash-out refinance, borrowers take out more than they currently owe (up to 97% of the current value of the home). When you opt to take cash out, your monthly payment may grow, and your loan balance will increase. Use this cash-out refinance calculator to help figure out exactly how your payments may change.
Before taking cash out of a house, Bannerman tells people to consider the worst-case scenario. "Do you want to risk a potential foreclosure on your home to get out from debt?" Bannerman asks, "I recommend exhausting all other options that aren't as drastic before refinancing."
It often makes sense to consider a balance transfer credit card or a personal loan before moving towards a cash-out refinance.
Will refinancing save you money?
A lower interest rate seems like an easy financial win, but you should consider whether the amount of money you'll save with a lower interest rate will counteract the additional costs you'll face in the form of closing fees. "One of the biggest mistakes that people make when refinancing their home is people don't stay in the home long enough to recover their costs," Parker said. "The break-even [point] is often about five years."
When you refinance your home, you'll also pay to cover typical closing costs. In most cases, the largest fee you'll pay is the mortgage origination fee, which currently average about 0.60% of the principal value of the loan. On top of that fee, you'll need to pay a variety of miscellaneous fees, including an application fee, a home appraisal fee, title fees and state and local taxes.
Refinancing makes the most sense when you'll stay in the house long enough to recover all your costs through interest savings. If you won't stay that long, it's better to continue paying your existing mortgage.
Calculate your potential refi savings
There are a number of different ways to figure out how long it will take to break even on a refinance, but we explain four of the most important methods to use. You can compare all four methods when you use LendingTree's Home Refinance Calculator.
Method one: Cash flow comparison
To get an idea of whether or not refinancing makes sense for you, divide the total cost of refinancing by your savings in monthly payments. For example, a refinance that costs $2500 and yields a $250 monthly savings equals 10 months. In this example, it would take 10 months to come out ahead on a refinance in terms of total cash.
At a minimum, you must stay in your house long enough to break even in terms of cash flow. This method only accounts for cash flow and not total savings, but it helps put the cost of refinancing into perspective. Of course, if you're concerned with long-run savings, consider the other methods below.
Method two: Interest savings calculations
One of the best ways to calculate a break-even point is to calculate the difference in interest expenses on your new mortgage compared with your existing mortgage. When the difference in interest is more than the total cost of refinancing, you've reached your break-even point.
Since interest is calculated using a compounding formula, it's easiest to calculate a break-even point using the refinance calculator.
This formula only considers the changes in monthly interest payments. It does not consider whether you'll pay more over the life of the loan.
Method three: Interest savings less mortgage interest tax deductions
With fewer people expecting to itemize their taxes in 2018 and beyond as a result of recent tax reforms, it's generally less important to consider the tax implications of refinancing. However, if you plan to itemize your taxes in 2018, a lower interest rate will yield a smaller deduction (and less tax savings) for you. The lower deductions mean that borrowers need even longer for the monthly interest savings to equal the cost of refinancing. This is the most accurate break-even point for tax itemizers to consider.
Method four: Comparing a lump-sum payment to savings from refinancing
If you're a homeowner who has the cash available to pay for refinancing costs, the money might be better spent by paying down your existing mortgage instead. When you put a lump-sum payment on your mortgage, you reduce the principal balance, so you pay less interest.
Normally, when you make a big payment on your mortgage, you simply reduce the time it takes to pay off your mortgage. However, some borrowers may have the option to ask their lender to "recast" or lower their monthly payments based on their reduced principal balance.
To decide whether refinancing makes more sense than paying down the mortgage, you can divide the total cost of refinancing by the difference between a refinanced mortgage payment and a recast mortgage payment.
Since this calculation is complicated to do by hand, it's another one where we recommend using the refinance calculator.
Other questions to consider:
In addition to conducting a break-even analysis, you'll want to ask yourself a few questions about the refinance to be sure it makes sense for you. For example:
Can I afford the new monthly payment?
How much longer will I have to make mortgage payments?
Will refinancing increase the amount of money I pay over time?
Are 'no-cost refinances' legit?
Some banks advertise no-cost refinances. These loans may seem too good to be true, but they aren't necessarily a scam. Usually, lenders charge an interest-rate premium (a higher interest rate) to the borrower in exchange for covering closing costs themselves. If you can find a no-cost refinance that lowers your current interest rate, you'll definitely save money on the loan.
Of course, not all "no-cost" refinances are truly "no-cost" to you. A no-cost refinance is not the same as a loan with no out-of-pocket costs. A loan with no out-of-pocket costs means that all the fees will be added into your new loan balance.
Before completing a refinance, use your Good Faith Estimate to understand all the fees you will really pay when you refinance.
5 tips for getting the best rates on a mortgage refinance
If refinancing your home makes sense in 2018, you'll want to find the best rate possible. These five tips will help you find a great rate on your next mortgage.
Boost your credit score
A higher credit score could mean a better interest rate. Right now, the average 30-year loan borrower with a 670 credit score will find a 4.4% APR on a 30-year mortgage according to Fair Isaac Corporation (FICO). On the other hand, borrowers with a 740 credit score can expect to pay just 4.0% on average. The 0.4% percentage point difference might not seem like a lot, but it will save you thousands over the life of the loan.
Before refinancing, take actions to improve your credit score. Ideally, you'll want a credit score in the mid 700s to get the best possible rates. Making on-time debt payments, avoiding new debt applications and paying down credit card debt will help you boost your credit score before you refinance. Anyone who is serious about refinancing can use My LendingTree to check his or her credit score and get recommendations for improving it.
Choose the right loan
Homeowners can save a bundle by choosing the right loan for them. Conventional homeowners with at least 20% equity will almost always refinance to another conventional mortgage.
Conventional mortgage holders don't have to pay annualized mortgage insurance costs once they reach 20% equity which generally makes conventional less expensive than VA or FHA loans.
USDA, FHA, VA, and HARP mortgage holders will have to consider more options. These mortgage holders may qualify for streamline refinances that reduce their interest rates and in some cases, their monthly insurance premiums. Streamline refinances don't require credit checks or appraisals, but they aren't always the best option. Borrowers with HUD-guaranteed loans should also consider conventional loans to see whether conventional mortgages yield more savings.
Refinance before retiring
Most lenders prefer to lend to people with low debt-to-income ratios, so people thinking about retirement may want to pull the trigger on refinancing sooner rather than later. Although retiring without a mortgage payment is ideal, people nearing retirement who still have a house payment may want to refinance to reduce their debt. Parker explained, "Retirement is all about cash flow. I recommend keeping the housing payment as low as possible during the retirement years."
Potential retirees may want to consider refinancing to a new 30-year mortgage even if they think they can handle the payments of a 15-year mortgage. A 30-year mortgage offers lower payments and more flexibility for people adjusting to a lower retirement income.
Shop for the best loan
When you start the refinance process, don't be afraid to apply at multiple lenders to find the best rates. Local credit unions or a mortgage broker may help you find a loan option with low closing costs. You can also use LendingTree's online form to compare interest rates and get personalized offers on mortgage refinances. Once you get an offer, ask for an interest rate lock, which allows you to lock in your rate for at least a few weeks. That will give you time to compare fees and interest rates from several lenders.
If you're trying to compare a no-cost loan to a loan with closing costs, use the refinance calculator to learn about the break-even point with each loan option. The sooner the break-even point, the more you can expect to save.
Negotiate closing costs
After you apply for a loan, the loan fees aren't necessarily set in stone. You can negotiate a variety of lender fees (including the loan origination fee and the application fee). Some borrowers save money by shopping around for appraisers and settling agents on their own.
Refinancers can also save money by getting a reissue rate on title insurance. Title insurance protects homeowners against losses associated with defects in the title. If you've purchased the home within the last five years (or refinanced it recently), you may be able to save money based off of the recent title search. Be sure to ask your lender about reissuing title insurance and other ways to save on it.
The CFPB warns that not all fees are negotiable; taxes, stamps required by your city or state and recording fees are set fees charged by local governments.
Should you make 2018 the year to refinance?
With interest rates on mortgages near all-time lows, 2018 looks like a great time to refinance, but every homeowner has a unique situation. If you find an interest rate that yields long-run savings, don't wait around too long. Interest rates may not stay low forever.