Best Tips for Refinancing Your Mortgage in 2019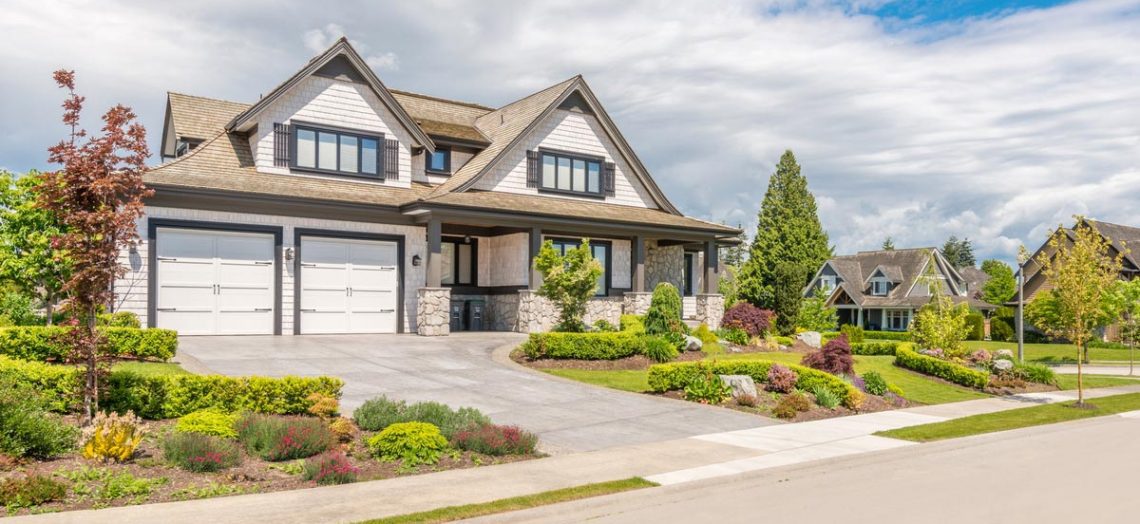 2019 was not expected to be a year of lower mortgage rates, but here we are: Interest rates on mortgages have suddenly dropped back down to levels not seen since 2017. Many homeowners could be in a position to benefit from refinancing their home loan in this lower rate environment now that 30-year rates are consistently below 4%, according to the Freddie Mac Primary Market Survey at the end of May 2019.
In order to get the maximum benefit of a refinance market, there are a number of steps you can take to get the best deals at the right time.  We'll discuss that and more as we cover the best tips for refinancing your mortgage in 2019.
Top 10 tips for refinancing in 2019
#1: Know your credit scores now
#2: Get an idea of what your house is worth
#3: Get a rate quote from at least 3-5 lenders
#4: Decide what your financial goal is
#5: Know the basics of each refinance loan type
#7: Request a written lock in confirmation
#9: Don't try to time the market
#10: Ask lenders about their float down rate lock policies

#1: Know your credit scores now
If you're considering a refinance, your credit score will be the most important factor influencing how low your rate and closing costs will be. The higher your FICO score is, the lower your costs and fees. Your credit score could be the difference between saving money and a refinance that doesn't make sense.
Keep in mind that lenders will usually use the middle score of the three major credit bureaus from a mortgage credit report. That means you need to check Experian, TransUnion and Equifax to get a solid measure of what your score is.
The best rates will go to mortgage borrowers with a score over 740, and then become slightly more expensive in 20 point increments. For example a score of 721 to 739 will get you a better rate than a score between 700 and 719.
If your scores are further away from the 740 top-tier threshold, you may want to consider a credit repair company to get you on the right track before refinancing.

#2: Get an idea of what your house is worth
The amount of equity you have in your home is the second-most important determinant to how low your rate will be. Home equity is the difference between how much your home is currently worth, and  how much you plan on borrowing.
Lenders use a calculation called the loan-to-value ratio, or LTV, to measure how much equity you have for lending purposes. The less equity you have, the higher your rate will be.
After a steady rise for the last five years, home prices have started to level off, which doesn't bode well for refinancing. The best way to get an idea of what your house will sell for is to have your real estate agent compile a comparative marketing analysis for you.
The real estate agent inputs data regarding the size of your house, the square footage, the room and bathroom count. They then look for sales within the last 90 days that are located near your home to give you a range of values. The analysis is just a rough estimate — your value may be on the higher or lower end of the value spectrum depending on the condition and upgrades in your home versus the other homes in the report.
You may want to read up a little on how to dispute your home 's appraised value if it comes in low. Some lenders may not even require an appraiser, while others may employ appraisers outside of your state, which could result in an unpleasantly low opinion of value.
One other tip: Don't make any reference to what you think the house is worth when you meet the appraiser or talk on the phone. Current federal law prohibits any interested party (including the current homeowner) from influencing the appraiser's value analysis.
In fact, it's considered loan fraud if you do, and an appraiser has the right to refuse to complete an appraisal if they feel like they were being pressured to "hit a number."

#3: Get a rate quote from at least 3-5 lenders
It's very important to shop around for the best deal on a refinance. Not all lenders specialize in refinance loans and may quote their best rates and terms on purchase loans only.
Using a comparison rate tool can give a very good baseline of which lenders are offering the most competitive terms. Don't be afraid to haggle over fees — lenders may be willing to knock off $500 or give you a credit toward the cost of an appraisal at closing.
You can also track the direction of rates weekly with LendingTree's mortgage rate competition index. Because rates fluctuate daily, compile your quotes on the same day so you are comparing apples to apples.

#4: Decide what your financial goal is
A mortgage is a powerful financial tool and can help you with a variety of different financial goals. Once you know what your goal is, you can use the loan program checklist to see which ones are the most effective for meeting your objectives.
Lowering your monthly payment
Reducing your interest rate so you pay less monthly is the most common objective of refinancing. Not only do you save money at closing, but you can save thousands in interest over the life of a 30-year loan.
Taking cash out to pay debt or home improvements
If you're like many homeowners, you've probably seen the equity in your home grow significantly over the past five years. One way to access this equity is with a cash-out refinance.
With a cash-out refinance, you borrow more than the balance due on your current mortgage and then receive the difference as a lump sum of cash. Many borrowers will pay off other debt ,such as credit cards or uncomfortably high car payments to lower their total monthly expenses. This is called a debt consolidation cash-out refinance.
You can also use the cash for home improvement projects to replace that worn out laminate countertop or replace outdated appliances. Or you can do both — you control how the cash is used.
Reduce the time it takes to pay your loan off
Most homebuyers prefer the low payment that comes with a 30-year mortgage. But if rates have dropped and your income has continued to rise, it may be worth looking at the benefits of refinancing to a 15-year mortgage.
Interest rates on shorter-term loans are generally lower, and the shorter payoff term can easily save you in interest over a 30-year mortgage. You'll also have a completely paid-off mortgage much sooner.

#5: Know the basics of each refinance loan type
Now that you've decided on your goals, you should know which loan programs are the best fit for your individual refinancing needs.  The table below provides the most common refinance programs, as well as some of the features of each.
Types of Mortgage Refinance Programs
Loan Type
Best For
Special Features
VA cash-out refinance
Cash out to 100% of value
Only for eligible active-duty and military veterans
FHA cash-out refinance
Cash out to 85% of value
Besides VA, highest cash back for non-military borrowers
Conventional rate and term refinance
Lowest payment
Best option for non-military borrowers who don't want mortgage insurance
FHA streamline refinance
Easiest qualifying for lower payment
No income documents or appraisal required
VA interest rate reduction refinance loan
Easiest qualifying for lower payment
No income documents or appraisal for eligible military borrowers
#6: Be prepared to act fast
Rates tend to rise and fall quickly. If you've crunched your numbers and feel like there's a solid benefit to a refinance, then choose your loan officer and complete the refinance.
Be on the lookout for requests from your loan officer and loan processor for documentation you need, and emails with loan disclosures to electronically sign in most cases. Keep in mind, one important fact about interest rates: The cost of the rate fluctuates much more than the actual rates themselves.
Mortgage rates in particular are tied to something called mortgage backed securities (MBS), and these are traded daily just like stocks. Very often, the cost of interest rates moves in eighth of a percent increments — which adds or subtracts $125 worth of costs for every $100,000 you borrow.

#7: Request a written lock-in confirmation
If it's not in writing, it's not binding, and interest rate markets can fluctuate as much as stock markets. Once you've done your rate shopping, lock the rate in, and request a copy of the written lock confirmation.
Your loan estimate should also indicate if your rate is locked. This is important because the rate lock is only good for a set period of time, usually 30-60 days. You need to make sure all of your documentation is provided promptly to avoid having to pay an extension fee.

#8: Have your paperwork ready
Different lenders may have different paperwork requirements, but it's best to have the following handy in case you need it at the beginning of the loan process.
Current mortgage payoff
This is valuable for you to have so loan officers can accurately calculate the benefit of a refinance versus what you already have.
Current pay stub
Some refinance lenders will only require your most current pay stub to get your approval set up, so if you have it handy, you'll move the process along that much faster.
Current bank statement
Depending on the type of refinance you choose, you may need to verify that you have enough money on hand to close. If you at least have one bank statement available, the lender can input the balances for a more accurate initial approval.
Be prepared to explain any large deposits.  Depending on their guidelines, some lenders may ask for a second consecutive bank statement.
Homeowners insurance contact
Your homeowners insurance will need to be updated to reflect your new owner, and lenders will need the contact information to have the change made early in the process so there are no delays in your closing.

#9: Don't try to time the market
As mentioned above, the mortgage interest rate market works very similarly to the stock market.  Trying to bet on the direction of rates is like trying to bet on stocks — if you're not a Wall Street expert, you're gambling on 30 years worth of consequences if the market doesn't go your way.

#10: Ask lenders about their float down rate lock policies
During times when mortgage rates are falling rapidly, most lenders have policies in place to offer you a lower rate after you've already locked. This is called a "float-down" and will give you the benefit of additional significant drops in your rate that might occur after you lock in.
Final thoughts
Just like getting a mortgage for a new home purchase, there are a lot of moving parts to a refinance loan. Your appraised value could come in a little lower than expected, resulting in an increase in your rate or closing costs.
Have your loan officer recalculate the costs and benefits if there are any changes, and ask as many questions as you need to feel comfortable that you're getting a worthwhile benefit from the refinance. Low interest rates won't last forever, but the benefits you can get from taking advantage of them will last for as long as you have your mortgage.