New FHA Guidelines and Regulations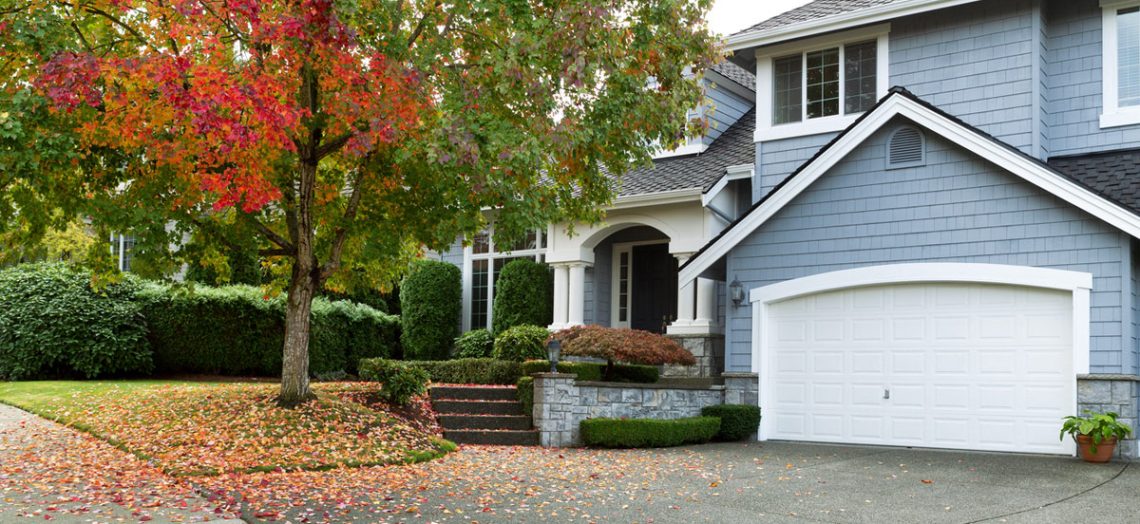 The U.S. Department of Housing and Urban Development (HUD) helps individuals acquire mortgage loans backed by the Federal Housing Administration (FHA). There are numerous benefits to these types of loans, including relatively low down payments, but getting an FHA-insured mortgage loan requires adherence to FHA guidelines. These guidelines concern down payments, necessary income levels, debt ratios, the condition of the property you will be buying and more. Very little changed between 2017 and 2018, so here's an overview of the guidelines you need to understand if you're considering an FHA loan.
What are FHA guidelines?
The FHA sets out multiple guidelines for acquiring a mortgage loan. Some of these requirements have to do with the income you need to qualify for loans of certain sizes, while other requirements have to do with the condition of the home you're buying. In-depth information on these guidelines are set in the Single Family Housing Policy Handbook, which HUD maintains online.

Down payment
As outlined by HUD, the maximum financing a person can receive for their home is 96.5% of the home's cost. That means that qualified individuals only need to make a down payment of 3.5%. There are certain criteria that a person must meet to receive this level of financing, though.
Borrowers who have a credit score of 580 and higher qualify for the maximum financing and a lower down payment amount of 3.5%. Borrowers who have a minimum credit score of between 500 and 579 qualify for up to 90% financing. This makes the borrower responsible for a 10% down payment.
Income
Borrowers have to demonstrate that they have a source of income and an employment history. The lender must document both and verify the reported amount of income.
A lender is specifically looking to see whether the borrower's income qualifies as effective income, which is legal income likely to persist over the next three years. Effective income can be calculated from several sources, like annual salaries, hourly wages or capital gains.
Factors like overtime, seasonal employment changes and shifts in earnings are calculated over a two-year period. After an individual's effective income has been calculated, a lender is in a better position to calculate the type of loan they can extend. They determine the size of the loan using a standard debt-to-income ratio.

Debt-to-income ratio
A borrower's income has to be balanced against the total amount of the mortgage payment in order to receive approval for an FHA-backed loan. HUD specifies that a borrower's total mortgage payment should not exceed 31% of a borrower's income. This is the standard debt-to-income ratio.
Another debt-to-income ratio that lenders examine is the total amount of not only the mortgage payment but all recurring monthly obligations. The combined total should not exceed 43% of a borrower's income. These two criteria are the 31/43 qualifying ratios.
However, there are cases where a debt-to-income ratio of more than 43% is considered acceptable. When certain compensating factors are present, a borrower can take on a loan that pushes their monthly debt payments to more than 43% of their income. These factors include making a large down payment on the home or demonstrating a strong previous credit history.

Compensating factors
Factors that make it possible to extend a mortgage loan to a borrower with a debt-to-income ratio of over 43% include the following:
Mortgage loans made for an energy-efficient home
A borrower's verified and documented cash reserves
Ability to make a large down payment
A minimal increase in the housing payment
No discretionary debt
Good previous credit history
Ownership of substantial, non taxable income
The potential for future increased earnings
Additional income not counted in a borrower's effective income
Residual income
A primary wage earner relocating
These compensating factors often only apply when a borrower is asking for a loan after exceeding a specific qualifying ratio.

Loan limits
HUD raised its loan limits both in 2017 and 2018. In 2017, the maximum loan limit was raised to $636,150, while the limit was raised in 2018 to $679,650. However, the maximum loan limit varies between counties across the United States, and can be even higher than $679,650 in some parts of Hawaii, Alaska, Guam and the U.S. Virgin Islands.
Parts of the country that were more expensive to live in experienced the largest increase in maximum loan limits. Meanwhile, in 223 counties, the maximum loan limit did not change. Borrowers should anticipate different loan limits depending on what part of the country they're buying a home in.
Since an FHA mortgage limit varies from one area to another, HUD has set aside a section of its website where regional limits can be searched. This service allows borrowers to sort by a variety of criteria, including state and county limits. HUD maintains a complete list of loan limits arranged by state and county specific limits as well.

Property
The home you are hoping to buy has to meet HUD's minimum safety requirements. Before approving a mortgage loan, home appraisers have to evaluate a home for hazards such as deteriorating paint and other pollutants. These pollutants can include radioactive materials, toxic chemicals and potential structural damage from flooding and shifts in the soil.
Appraisers have to review a 35-point checklist that details different types of damage they must document. Damages can occur in a home's masonry, siding, gutters, rooftops, driveways and shutters, among many other locations.
When a property fails to meet the inspection guidelines set out by HUD, an appraiser is required to file a report documenting what repairs a seller must make before the loan can be approved. If the damage is minor or cosmetic, repairs are not required, though the damages must still be noted in the appraiser's report.
What's critical is whether the home has damage that impacts health and safety. When such damages are present, they can hold up approval of the loan until repairs have been completed.

Documentation
Before applying for your FHA loan, there is some documentation that you'll want to have on hand. There are two forms used for applying for an FHA loan that must be completed. The first is known as the Uniform Residential Loan Application. Besides the loan application itself, you will also need to sign Form HUD-92900-A, which is a HUD/VA addendum.
The Uniform Residential Loan Application asks for core information about your loan, including the type of mortgage loan being requested, property information and the purpose of the loan. Borrowers are also asked to provide information about their employment, income, assets and basic information like their date of birth and Social Security number.
The HUD/VA addendum, meanwhile, has several different purposes. Although it can apply when taking out a loan through the U.S. Department of Veterans Affairs, borrowers taking out an FHA loan only have to fill out the second page. This page grants authorization to certify the borrower's Social Security number. The second page also asks questions such as when the borrower intends to move into the home and if they've been informed of the home's appraised value.
HUD also requires that you verify your Social Security number, which can be done with your Social Security card. Your lender will need to verify two years' worth of income using your tax returns, and you must present a document including your employer's name, address and phone number.
Lenders need to present certain documents to HUD. The first is the sales contract between the buyer and seller, so you will need to make this available to your lender. Also, you will need to fill out the Amendatory Clause. This clause allows a homebuyer to withdraw from a sales agreement should the home be appraised for a price lower than the previously agreed upon sales price.
HUD mandates that a new appraisal be made on any home, so the appraisal report will need to be presented when filing for the loan. Finally, HUD specifies that the borrower, seller and real estate agent or broker all sign off on the transaction.
This signing indicates that, to the best of everyone's belief, the terms of the contract are true and any other agreements made in connection to that transaction are part of the attached sales agreement.
There may be other, situation specific documents that needs to be filled out in some cases, which you can discuss with your lender.
What's new for 2018
The only major change that occurred in FHA loans from 2017 to 2018 was the change in loan limits. This change raised the maximum loan limit from $636,150 to $679,650. However, the maximum loan limit still differs by region, and some parts of the country did not experience a change in loan limit at all.

What the changes mean for buyers
For borrowers in the 223 counties where loan limits did not change, there isn't any major difference in the FHA loan process. However, for those who live where loan limits rose (which is most parts of the country), more money was made available for buying a home.
Borrowers in parts of the country where loan limits went up might now be able to afford more expensive homes with the help of an FHA loan. This makes housing that may have been previously unavailable more affordable for a wider number of buyers.

What if I don't meet all the FHA loan requirements?
HUD cannot process a loan application without appropriate documentation. HUD requires that the Uniform Residential Loan Application be signed alongside its addendum. These are requirements placed upon the lender, without which the application will not be received.
When a person doesn't meet the appropriate debt-to-income ratio requirements, they will also not be approved. The 31/43 ratios taken into account are set out by HUD, and the FHA will not back loans that do not meet those standards unless specific compensating factors are present.
The lender requires documentation regarding the borrower's finances, without which they will not extend a loan. Finances have to be documented with tax records and proof of employment.
Even when a person provides the appropriate documentation, approval of the loan requires that a house meet health and safety requirements. If the house does not meet the appropriate requirements, then the loan will be delayed. A borrower can still be approved for the loan, but the seller must make the appropriate improvements to the home that a HUD-approved assessor recommends.
The bottom line
There are multiple guidelines set out by HUD regarding who can be approved for an FHA-backed mortgage loan, and they haven't changed much recently. If you've previously received or looked into an FHA loan, the only thing that's different between 2017 and 2018 is that loan limits went up in some areas of the country. You can find the loan limits in your area using the HUD website, or you can discuss your options with a lender.
---
Featured Articles