Financing a Rental Property: How Can I, and Should I?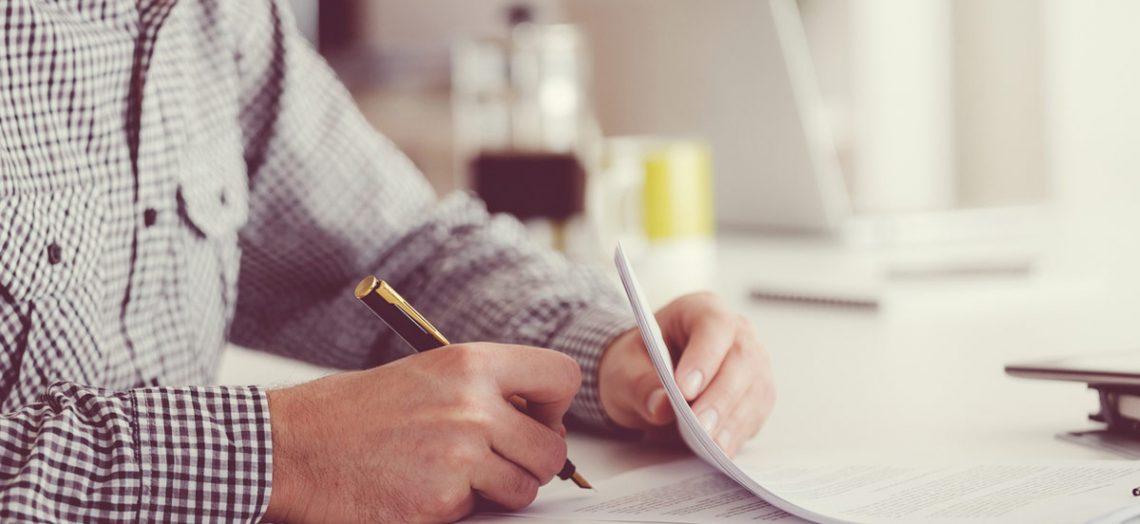 The saying "owning a home is an investment" takes on a different meaning when it comes to buying rental property. The goal is to create a passive stream of income from the rent payments you receive and get the best return on your investment when the property sells.

If you don't have a stash of cash to pay outright for your first investment home, you'll need to make some decisions about how to finance it. We'll take a look at the best available investment mortgage programs and what it takes to qualify for financing on a rental property.
Are you ready to buy a rental property?
Before you begin shopping for the best investment property mortgage rates, honestly assess if you're ready to buy a rental property.
Whether you're a first-time homebuyer hoping to offset your mortgage payment with some income on a two- to four-unit property that you also plan to live in, or you've decided it's time to build a portfolio of investment properties, the following are indicators that now is a good time.
You've got 15% or more saved for a down payment
You'll need at least 15% (but likely 20%) for a down payment to finance a rental property. The funds for an investment property purchase loan have to be yours. If you're thinking of hitting up a benevolent family member to gift you a portion of the down payment, you'll need to come up with a different plan.
You're OK living in your rental property
If you don't mind being a landlord and homeowner at the same time, buying a multifamily (two to four units) home and living in one unit may be the way to get yourself started in investment real estate. The biggest benefit: You only need a 3.5% down payment for Federal Housing Administration (FHA) financing, or 0% if you're an eligible veteran with Veterans Affairs (VA) financing.
You've answered: Do I want to be a landlord, or hire a property manager?
If you're a skilled fixer-upper kind of person and don't mind late-night calls about clogged toilets or neighbors playing their music too loud at 3 a.m., being a landlord may be for you. You'll save money you'd otherwise spend hiring plumbers or other people to do the work. 
Some rental investors prefer a hands-off approach and hire a property management company. You'll typically pay a fee of 8-12% of your monthly rent, but it'll handle marketing your rental, interviewing or evicting tenants, maintaining the properly and fielding the late-night nuisance calls. You may still get the occasional call for decisions about major repairs, but you don't usually have direct contact with the tenants. The extra money can be well worth it if you have a busy job and life and want someone else to handle the day-to-day operations of the property.
You've got some rental reserves for vacancies and repairs
If you know anyone who has owned rental properties for even a few years, you've likely heard stories about problem tenants. It could be a group of student renters that use your blinds for BB gun target shooting or a tenant that skips out on a lease after painting the interior walls neon pink.  
Six months' worth of projected market rent in the bank or vested in a retirement or stock fund should cover any periods of vacancy or damages caused by a challenging renter. Think about potential future repairs, too. The remaining life on a roof, air conditioner or other major component of the home that might need to be replaced should also be part of your cash reserve budget considerations.
You have a long-term investment approach
Real estate values ebb and flow, but rents tend to steadily rise in most housing markets. The benefit of real estate investing is letting someone else help grow your wealth in a rental home as each monthly rental payment is applied to the mortgage balance, building equity that grows with time. 
Unlike house-flipping businesses, real estate investing is a long-term commitment. If you've heard of the five-year rule when it comes to buying a home, the same holds true for investment property. Holding a property for five years gives you the benefit of the monthly payments and home price appreciation.  
If you decide to sell, you can take advantage of tax-deferred exchange options to use the equity to acquire more properties in the future. This is called a 1031 tax-deferred exchange and is worth understanding the basics of if you have long-term investment plans.
Loan programs to finance rental properties
When it comes to financing rental property, you may only be familiar with standard conventional guidelines requiring at least 15% down (although most lenders require at least 20%). That's because conventional loans offered through Fannie Mae– and Freddie Mac-approved lenders are specific for rental properties. 
However, you can buy a property with much less if you are willing to become a homeowner and landlord — and live in a property with at least two units.
Conventional investment financing
If you're planning to purchase an investment property at the lowest rates and fees possible, conventional financing provides you with the most options. The guidelines for conventional loans come from Fannie Mae and Freddie Mac, government-sponsored enterprises that buy and sell mortgages. They allow you to buy up to 10 properties with financing. 
Be prepared for a bit of sticker shock on investment interest rates — they run .5% to .875% percentage points higher than the rate you'd pay for a primary residence. A conventional mortgage is the only option for buying a true investment property — that is, a property you don't intend to live in and are purchasing with the intent of renting it out to tenants.
FHA multiunit financing
First-time homebuyers with less-than-stellar credit often choose FHA financing to buy a home. One of the benefits of FHA financing is the ability to buy a multifamily property and use the income from other units to qualify. Because FHA mortgages are only for owner-occupied residences, you have to live in one of the units for at least 12 months if you want to take advantage of FHA financing. 
However, with the easier qualifying requirements (which we'll cover in the next section), you may have a better chance of financing a multiunit investment property if you don't have a lot of money saved for a down payment or have credit scores below 720.
VA multiunit financing
The VA thanks its service members for their contribution to the military by offering home loan benefits with down payments as low as $0. This benefit extends to multiunit properties as long as an eligible military member qualifies.  
Multiple veterans can purchase the properties and — in special cases — can purchase up to a seven-unit property, including one unit used for business purposes. Any veteran using eligibility to qualify for the loan must live in one of the units as their primary residence.
Alternative Financing
If you've saved up enough for a 25-30% down payment and have a great credit score, but you don't want the hassle of providing any income documentation, you may want to consider a debt-service ratio loan. This is an alternative loan product, so you won't find it on the mortgage program lists offered by conventional, FHA or VA lenders.  
However, mortgage brokers or bankers may have access to this program requiring only proof that the rent you receive is at or above your monthly payment. You can expect to pay a higher interest rate for an alternative debt-service ratio loan, but the higher down payment requirement may result in a payment low enough for it to make sense.
Qualifying for a rental property mortgage
The chart below shows the qualifying requirements for the different financing options. With all the multifamily options, you'll have to live in the property you buy for at least 12 months. Don't take this lightly — government lenders have the right to do an occupancy inspection to confirm you are living there. Occupancy fraud can get a regulatory agency's attention. 
Getting caught comes with a potential 30-year prison sentence and up to $1 million in fines. It's just not worth the risk.
Qualification Requirements for Rental Property Mortgages
Guideline
Conventional Investment Loan
FHA Multifamily (2-4 Units)
VA Multifamily (2-4 Units)
Down Payment

15% (1-2 unit)
25% (3-4 unit)

3.5%

0%

Debt-to-Income Ratio

36% or 45%

43%

41%

Minimum Credit Score

640

580

No guideline minimum

Reserves

6 months

3 months

6 months if rental income is used to qualify

25% Vacancy

Yes; use 75% market rent to qualify

Yes; use 75% market rents to qualify

Yes; use 75% market rents to qualify
Some details you should know about investment mortgages
There are a few things worth explaining because they could cost you big money if you don't know them and are applying for rental property financing.
Credit score cutoffs
Fannie Mae allows for scores down to 640 on investment purchases, but you'll need a higher down payment and extra reserves for anything below a 700 credit score. If your credit score falls below, pay attention to the other guidelines. A lower score means more money down and a lower debt-to-income (DTI) ratio to even get approved.
Reserve requirements vary by program
Not only do you need more reserves for conventional loans, but the requirements are for each property you own. For example, if you currently own an investment property with a $1,000 monthly payment and are buying a second property with the same payment, you'll need six months of reserves for each property. That means $12,000 must be available to meet the requirement — or you won't be approved for conventional financing. FHA and VA loans don't generally require reserves if you are buying a single-family residence, but when you buy a multifamily home that other people will be living in, you need at least three months of payment reserves.
Vacancy reduces the qualifying income
Lenders will only give you 75 cents on the dollar when it comes to qualifying with rental income, especially if you don't have any rental management history. Depending on your monthly mortgage payment, this could create a liability that is counted against you. For example, if your new mortgage payment is $1,000 a month and you are only credited for $750 of that rent because of the vacancy factor, you'll end up with a $250 monthly payment counted against you for "negative rent." This may affect your qualifying debt ratios on a conventional loan, especially if you have a lower credit score.

Higher costs for appraisals
When appraisers estimate the value of an investment property, they have to do an extra analysis of the market rents in the area and provide their findings in a separate market rent analysis report and operating income statement. This adds another $100 or so depending on the size, scope and availability of similar rental properties in the area.
Why qualifying for rental property gets easier with time
Once you've bought your first rental property, purchasing more in the future will become easier. After you've filed a tax return showing your rental management history, lenders will assume you have the experience and knowledge to buy more, giving you a break on qualifying guidelines in the future. 
This includes being able to have rental income on the property you are buying added as qualifying income. Basically, you get credit for the rent, even if you don't have a tenant in the property. 
These forms compare other rental properties in the area with yours to determine an estimated market rent, which is then credited to you as income on the new loan. You'll spend an extra $150 to $250 for the extra report, but it's worth it if it gives you extra income to be approved for the loan.
Rental property mortgage hacks
All lenders and loan officers are not created equal when it comes to investment property financing. It takes extra experience and specialized knowledge of how underwriters look at rental income to properly prequalify you for mortgage financing on rental properties. Here are a few tips to avoid unnecessary hoops to jump through.
Work with an experienced investment property loan officer
There are complex calculations that need to be done as you acquire more rental properties, so when you are rate-shopping, ask the loan officer about their experience with investment property financing. If you are buying a multifamily investment property, make sure you let each lender know when getting your price quotes. If not, you will have an unpleasant surprise later with a higher rate, and may also need to make a bigger down payment.
The 12-month lease is your best friend on your 1st investment property
If it's in writing, the lender can use it to qualify, and that's why a 12-month lease is the best proof of income on your first investment property. Airbnb rentals may be in your future, but you'll need to prove at least a year's worth of activity on a tax return to use it for qualifying. A one-year signed lease allows the lender to give you the income for qualifying, even if the property is not yet on your tax returns.
Have a spreadsheet of all your property info, with documents on hand
If you plan to buy more than one property over the course of several years, keep a spreadsheet with the running balances, estimated values and the property information. That includes the monthly payment statements, property tax bills, homeowners insurance paperwork and homeowners association coupons (if applicable). Your future loan processor will love you for being so organized, and the approval process will go much faster.  
If you have a long term "buy-keep" real estate investing philosophy, the long-term dividends can be substantial. If you've taken the time to get ready to buy a rental property and you have the financial resources and landlord mindset, it may be time to start building your real estate investment portfolio.