Financing a Rental Property: How Can I, and Should I?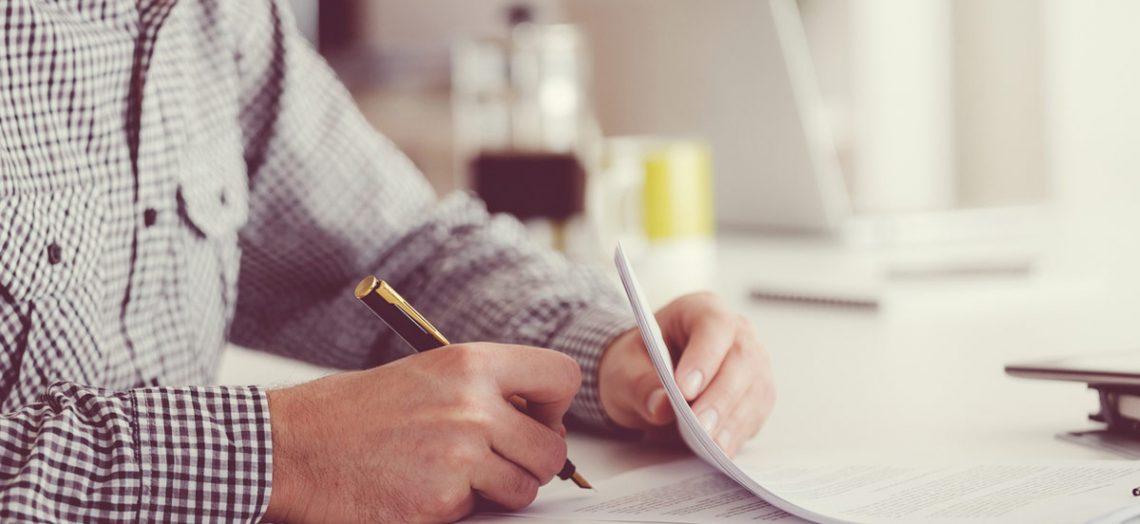 Buying a rental property can be an excellent way to add a stream of passive income to your portfolio, but it does come with some risks.
On the one hand, investments in rental property can be a vehicle for achieving wealth. On the other, they can involve more work and expense than you might expect.
To help you decide if this income stream is right for you, we'll take a look at the requirements for financing a rental property, then cover the pros and cons of this kind of investment.

How to a finance rental property
Options for financing
What to consider before buying a rental property
How to a finance rental property
If you own your home, you might imagine that financing a rental property will be as easy as getting a mortgage for a house you intend to use as your principal residence, but that's not always the case.
Lenders know that if you run into financial troubles, you're more likely to walk away from an investment property than from the place you call home. For that reason, it's typically a little tougher to secure a loan on a rental.
With this in mind, potential borrowers should be prepared for the following:
A sizable down payment
Fannie Mae, a leading provider of mortgage financing in the U.S., requires a minimum down payment of 15 percent for rental properties.  However, many lenders have internal overlays that can push that requirement even higher.
Overlays are lender rules that are stricter than those that government entities such as Fannie Mae and Freddie Mac establish for various mortgage products. Overlays may come in the form of more stringent documentation requirements, higher minimum credit scores and more substantial down payments.
According to Russell Brazil, a residential real estate agent with Long & Foster Real Estate Inc. in Rockville, MD., many lenders require at least 20 percent down, and some may even require 25 percent for a rental property.
Brazil says direct Fannie Mae lenders have a better chance of using Fannie Mae's lowest loan requirements, such as the 15 percent down payment.
"Brick-and-mortar lenders, your big storefront banks, will typically have internal overlays that push down payments up to 20 percent or 25 percent," Brazil says.
Being a direct lender with Fannie Mae means the lender sends its loans straight to Fannie Mae rather than to an intermediary servicer. Most conventional mortgages are packaged together by the originator and sold to a servicing entity — normally a "big box" bank. Every conventional loan uses the Fannie Mae or Freddie Mac seller guides to establish underwriting guidelines, but loan servicers are more likely to tack on their own overlays.
A stronger credit score
When buying a principal residence, borrowers with credit scores as low as 500 may be able to find financing through a government-backed mortgage such as a Federal Housing Administration (FHA) loan.
However, pure investment properties are not eligible for most government-backed mortgage programs. Brazil says for rental properties, most lenders require at least a fair credit score.
Higher cash reserves
Reserves are highly liquid assets that will be available to you after making the down payment on your mortgage. They may include:
Funds in checking and savings accounts
Investments in stocks, bonds, mutual funds, CDs, money market funds and trust accounts
Vested retirement account assets
Cash value of life insurance policies
Essentially, reserves are assets that can be tapped to make your mortgage payment if you should hit a rough financial patch
With a decent credit score and debt-to-income ratio, Fannie Mae does not have a minimum reserve requirement for the purchase of a borrower's principal residence. But rental properties require reserves of at least six months .
Higher interest rate
Brazil says interest rates for rental properties are higher than for owner-occupied properties.
"The interest rate is a reflection of the risk involved with lending on a property," Brazil says, "So anywhere from 0.5 percent to 1.5 percent higher than an owner occupant's rate is expected."
Limited number of conventional loans
Fannie Mae does not limit the number of conventional loans a borrower can have when underwriting a loan for a primary residence. But when underwriting a loan on a rental property, Fannie Mae  a maximum of 10 financed properties. If you plan on accumulating a portfolio of rental properties once you move past that threshold, Brazil says you'll need to turn to commercial property loans, which have substantially more difficult lending terms .
To make getting a loan for your rental property easier, Brazil recommends keeping your debt levels low and maintaining a high credit score. If you're self-employed, he advises limiting business tax deductions to maintain a higher income.
"Yes, we all want to pay as little in taxes as possible," Brazil says, "But if you want to borrow money, sometimes you have to bite the bullet and pay a little more in taxes to make your borrowing situation a little easier."
More documentation requirements
If you plan on using the projected rental income from the property in question to qualify for the loan, count on providing plenty of documentation to support your projected rental income, especially if this is your first rental property.

According to Freddie Mac guidelines, borrowers using rental income from existing rental properties are required to provide a copy of Schedule E fro m their income tax return, showing rental income reported in the previous tax year. They may also be asked to provide copies of lease agreements.
If you do not have prior rental experience or have owned rental property for less than one year, Freddie Mac guidelines require  Form 998, a 12-month income and expense projection for the rental property that must be reviewed and signed by an appraiser .
Options for Financing Your Rental Property
Brief Overview
Pros
Cons
Cash

Sidestep the mortgage application process entirely and pay cash for a rental property upfront.

Can make a quick investment when you see an opportunity.
Don't have to pay any interest.
No risk of not being able to cover monthly mortgage payments.

May tie up all of your assets in one investment.
Miss out on the advantages of leveraging (using other people's money to invest).

Purchase as owner-occupant

Purchase a two-to-four-unit property and live in one of the units.

May be able to get a 30-year mortgage with as little as 3.5% down.

Conventional loans will still require six to 12 months of reserves for multifamily residences.

Conventional Bank Loan

A loan that conforms to guidelines established by Fannie Mae and Freddie Mac.

Equity builds faster because a higher down payment is required up front.
The lender may include rental income in the calculation of your debt-to-income ratio.

Higher down payment makes it more difficult for entry-level investors.

Small Community Bank

Work with a small lender that keeps loans in-house rather than selling them off to investors.

May be more willing to work with you to drive investment in your area.

May be unwilling to provide loans outside its geographic area.

Private Lenders

Obtain financing from a family friend or full-time private lender.

Able to negotiate a deal because there are no set lending requirements
Qualification process may be less time consuming or complex.
Likely lower closing costs associated with the loan.

Interest rates usually higher.
Most private loans are short-term.

Seller Financing

The owner of the property acts as the lender and, although legal ownership changes hands, payments are sent directly to the previous owner rather than a bank.

Easier financing for people who may have a hard time getting approved by a traditional lender
More flexible terms because you aren't dealing with a traditional lender and their rules.
Doesn't show up on your credit report unless the seller signs up with one the credit reporting agencies.

Most mortgages include a "due on sale clause" that gives the bank the right to demand that a loan be paid back, in full, immediately when a property is sold so this may not work for properties that have an existing mortgage

HEL/HELOC

Pull equity out of your house and use it to buy a rental property.

Home equity loans and lines of credit have lower rates and better terms than loans on rental properties.

If something goes wrong with your rental property investment, it could also affect your ownership.

Hard Money Loans

A loan issued by a private investor or company, secured by the rental property.

May be able to purchase distressed properties traditional banks won't touch.
Backed by physical asset rather than the borrower's credit.
Fewer hoops, so approval is faster.
The lender may be willing to lend 100% of purchase price.

Often come with very high interest rates and high origination fees
Typically only short-term loans available

What is the best financing method for you? No matter what any analysis suggests, the best financing method is the one you are most comfortable with. Every option has its pros and cons, and every real estate investor has their own tolerance for risk. There is no one-size-fits-all answer so consider the options available and align your financing strategy with your long-term goals.
What to consider before buying
Before you invest your time and money in a rental property, make sure you thoroughly weigh the pros and cons.
Advantages of owning rental property
Monthly income from renters. Monthly rent checks will provide a stream of income that hopefully more than offsets the expenses of ownership.
Income from property appreciation. Real estate tends to appreciate in value over time, so you stand to gain from that increase, even if you don't put any improvements into the property. Of course, this depends heavily on the location of your property and the overall real estate market.
Sweat equity. If you enjoy maintaining and upgrading the home, you can add substantial value without a significant financial cost. Doing things like repainting, adding new siding, installing attractive landscaping, and upgrading fixtures may allow you to charge more for rent and increase the value of the property should you choose to sell it in the future.
Disadvantages
Concentration of assets. Investing in your first rental property may require a serious concentration of your net worth. If the neighborhood declines, if the real estate market drops, or if something happens to the home that isn't covered by insurance, you could lose a large portion of your nest egg. Concentrating so much of your net worth into one property may not be a smart investment strategy. However, the more wealth you have, the less one rental property matters in your overall portfolio. Then owning rental property can become a tool for diversification rather than something you're concentrated in.
Tenant problems. Tenants are not guaranteed to pay their rent. Some tenants won't pay regularly. Others may fall on hard times and stop paying altogether. You could be out several months of rent and also have to spend time dealing with collection attempts and eviction. Even tenants that pay on time may cause more wear and tear on your property. You also run the risk of having tenants move out without another one lined up, meaning you could go months without rental income to cover the mortgage payments and other expenses.
Fixed expenses. Regardless of whether you have tenants in the house or not, you'll still have to pay fixed expenses such as property taxes, insurance, homeowners association dues, and other costs of owning the property. Those costs will cut into your profits and can be especially painful in months when you don't have any rental income.
Not-so-passive income. While rental income is often considered "passive" income, most owners of rental income know they must be actively involved in the property to maintain their investment. You'll have to do repairs, handle paperwork, interact with tenants and ensure that they're not damaging your property. Much of this work can be handled by a property manager, but that will eat away at some of your profit.
Unexpected expenses. When you own a home, whether you live in it or rent it out, you run the risk of having unexpected costs. Major home repairs, the cost of evicting a tenant, getting sued — they're all possibilities, and they can cost thousands of dollars.
Tougher to sell. Selling a home while it's occupied by a tenant may lengthen the time it takes to sell the property and decrease the amount of money a buyer is willing to pay.
Impact on credit. The mortgage on your rental property will most likely be reported to the credit bureaus by your lender. While on-time payments can help improve your credit score, the balance of your mortgage will be factored into your debt-to-income ratio when applying for financing, such as a car loan or another mortgage.
Final thoughts
Rental real estate has long been viewed as a vehicle for achieving wealth. Potential investors spend a lot of time researching neighborhoods, housing types and the risks of being a landlord. But the interest rate and other costs of financing a rental property have a direct effect on your return on investment. This makes comparing mortgage terms, interest rates and other factors as important as finding the right property.