Getting a Home Loan with Bad Credit: Not Impossible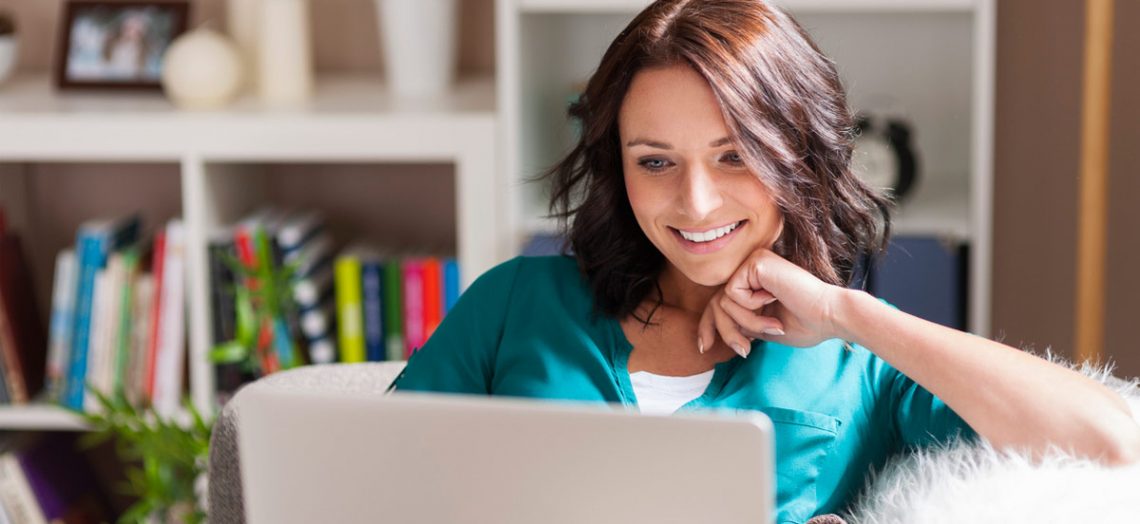 You know your credit is less-than-perfect, but is it good enough to get a mortgage? The Federal Reserve says that 41 percent of renters think their credit scores are too low for them to buy homes. They might be right — according to mortgage statisticians at Ellie Mae, just 60.2 percent of mortgage applications actually resulted in closed loans in December 2014. The average FICO score of the borrowers who did not close was 679 which isn't especially low. If applicants with pretty decent credit aren't getting approved, then how can anyone expect to get a home loan with bad credit?
More than Your Score
A closer look at the loans that did not close might yield an answer. The average score of successful borrowers (728) wasn't that much higher than those who were unsuccessful. The more significant difference might be the debt-to-income ratios of the two groups. Successful applicants had average debt-to-income (DTI) ratios of 38 percent, while the unsuccessful applicants' DTI was 46 percent.
If you are trying to get a mortgage with bad credit, you'd be smart to apply for a loan amount that won't cause your DTI to exceed 38 percent. LendingTree's Home Affordability Calculator can help you come up with a loan amount that keeps your payment low enough. (Note: you'll want to stick with the "conservative" or "moderate" scenarios.)
See Where You Stand Without Embarrassment
If you're among those who believe their credit isn't good enough to get a home loan, why not replace that belief with some facts?
Check your credit score (for free right here at LendingTree.)
See what's affordable. LendingTree' Affordability Calculator gives you a range of loan amounts. Stay at the lower end of that range if your credit's stinky.
Check out lender offers with LoanExplorer. Input your credit score range, down payment and purchase price, VA eligibility and any foreclosures or bankruptcies. Click "calculate" and a list of lenders that would consider approving you appears.
For example, suppose you have a 620 credit score and $10,000 for a down payment. You try for a $400,000 home purchase and get no offers. Don't give up! Try a $300,000 purchase. Nothing again? Try $200,000. Bingo! Four offers appear. You can view the details of the loan programs and contact lenders with a click.
Programs to Try
Your mortgage options are determined by your credit, down payment and income. Government-backed, conventional, portfolio and private financing all have advantages and disadvantages, and are appropriate for different borrowers.
"Conventional" home loans are not government-backed. "Conforming loans" are conventional mortgages that are bought by Fannie Mae and Freddie Mac. These mortgages must "conform" to the guidelines set by the two government-sponsored enterprises (GSEs). The "official" minimum credit score for these loans is 620, but 660 is more realistic unless you have a larger down payment.
"Community" mortgages are a subset of conforming mortgages. These loans allow down payments of just three percent (for first-time buyers who take homebuyer education classes), come with lower mortgage insurance premiums and allow credit scores as low as 620. To be eligible, your household income can't exceed limits set by the GSEs. You can find your limit on Fannie Mae's Area Median Income Search page.
Portfolio loans are conventional loans that are not sold to Fannie or Freddie, but are kept by lenders on their own books. These lenders can set their own guidelines because if the loans fail, the lenders take the loss not investors, taxpayers or mortgage insurers.
Subprime loans are offered by portfolio lenders. One program allows approvals one day after short sale / foreclosure, verifies income with 24 months of bank statements and approves FICO scores as low as 500 with at least 20 percent down. Rates are in the 8.0 – 9.0 percent range at this time.
Government-backed loans are insured by the VA, USDA or FHA. These loans require very low down payments and have flexible underwriting guidelines, but many lenders impose somewhat stricter requirements. The lower your credit score, in general, the higher your down payment and / or income must be to compensate.
FHA allows FICOs as low as 500 with ten percent down and 580 with 3.5 percent down. Realistically, however, you'd need a clean history in the last 12 months and / or a larger down payment to get approved with those scores.
VA loans don't have an "official" minimum credit score, and the VA backs loans up to 100 percent of the home's purchase price for eligible service members and veterans. Your credit history in the last 12 months should be clean if your scores are low.
USDA Rural Housing loans have income-eligibility rules, and properties must be located in designated rural areas. The USDA allows loans of up to 100 percent of the purchase price. Flexible underwriting, especially in areas with low populations, make these loans easier to get.
Private loans are made by individuals or groups of investors. They are often referred to as "hard money" loans. Upfront fees can be quite high, four to eight percent of the loan amount. Interest rates run five-to-ten percentage points higher than prime interest rates, and LTVs are low expect to put at least 25 percent down.
The advantage of hard money is that the funds can be available very quickly hours or days. For this reason, they are popular with home flippers (even those with good credit) who want to get in and out of their investment quickly.
There are many ways to get a home loan with bad credit. Exercise caution, however. A good payment history on your mortgage can bring up your score dramatically, but taking on a payment you can't afford will tank it even faster.