FHA Cash-out Refinance Loans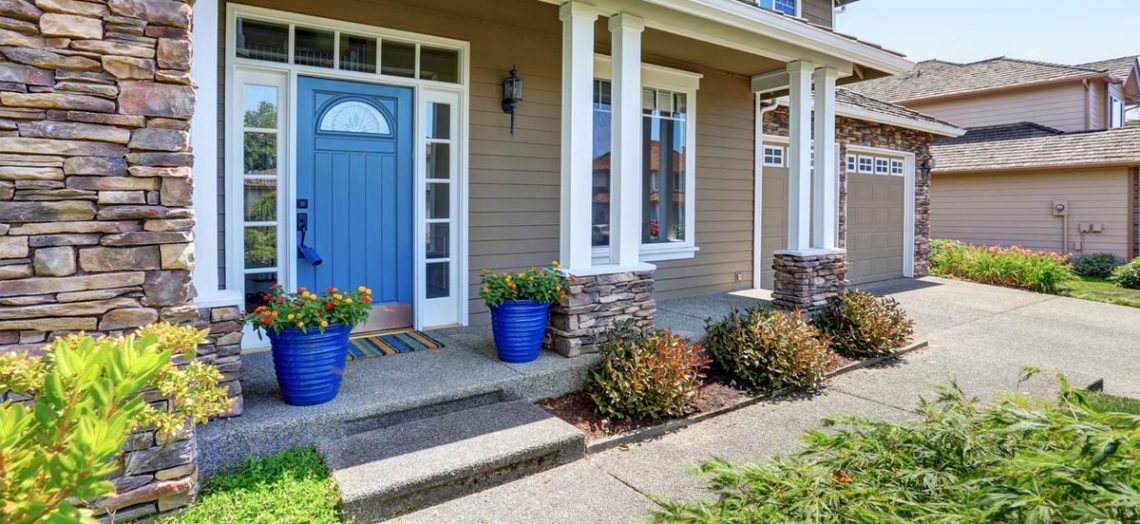 If you're interested in a cash-out refi, you may be thinking about your options, including whether to do a conventional or streamline refinance. And while FHA offers a simple refinance option, there's also an option for a cash-out refi, which could be attractive if you need some additional cash.
Below, we'll cover why you might want to go with an FHA cash-out refinance loan, who's eligible, how you might use the money from your cash-out refi and some alternative borrowing options you might consider if you really need cash.
Why FHA?
If you have a credit score that needs some improvement or a loan-to-value ratio that's above 80 percent, you may find an FHA cash-out refinance loan appealing. In addition, conventional mortgages often come with risk-based pricing adjustments.
These are called loan-level pricing adjustments (LLPA) and they include your credit score, loan purpose, occupancy, number of units and product type. The higher the risk, the higher your rate. But you won't find that with an FHA loan, which means you may get a better rate using FHA over conventional.
Of course, there are some other pros and cons to consider, so let's take a look at those…
Advantages
FHA cash-out refi loans provide two major benefits compared with conventional loans:
Easier to qualify. FHA loans have a lower credit score requirement.
Get more cash. With a higher LTV of 85%, you'll be able to get more money out of your refinance with an FHA loan. And keep in mind, if your LTV is higher than 80%, you won't qualify for a conventional cash-out refinance loan, but you may qualify for an FHA cash-out refi.
Disadvantages
Here are some of the disadvantages to an FHA cash-out refinance loan.
Pay MIP. FHA requires both an upfront and monthly mortgage insurance premium (MIP), which increases your monthly payment.
No co-borrowers. Income from a nonoccupant co-borrower may not be used to qualify for a cash-out refinance.
Loan limits. FHA does place limits on how much you may refinance. You may look up FHA loan limits by county and state on the HUD website.
Late payments disqualify you. If you've made late payments on your mortgage in the last 12 months, it will disqualify you from getting an FHA cash-out refinance loan.
Who is eligible for an FHA cash-out refinance loan?
FHA cash-out refinance loans are available on owner-occupied principal residents. The property must have been owned and occupied for 12 months prior to the assignment of a case number for an FHA cash-out refi.
Nonprofit agencies, state and local government agencies and instrumentalities of government are not eligible for an FHA cash-out refinance.
Guidelines and eligibility
Here's a list of requirements for an FHA cash-out refi.
Principal residence. You must provide documentation, such as utility bills, as evidence that the borrower has occupied the property as his or her primary residence.
Mortgage payment history. You must provide proof that all mortgage payments have been made in the months they were due for the past 12 months, or since the mortgage was taken out. Properties with mortgages require six months of payments. If you own the home free and clear, it may be refinanced as a cash-out transaction with no payment requirements.
Minimum credit score. For loans with equity positions of 10% or more, FHA requirements allow a credit score as low as 500. With less equity, the credit score requirement is 580. However, each lender has its own requirements, and if you look at the average credit scores of FHA loan endorsements, the range is more toward the mid- to upper 600s.Here's the breakdown:

500–619 – 10.28%
620–639 – 14.42%
640–679 – 36.37%
680–719 – 23.22%
720–850 – 15.71%

DTI ratio. Your total monthly mortgage payment cannot be greater than 31% of your gross monthly income and your total debt cannot be more than 50% of the your gross monthly income.
Max Loan-to-Value (LTV). The max LTV for an FHA cash-out refi is 85%.
Mortgage limit. The combined mortgage amount of the first mortgage and any subordinate liens cannot exceed the Nationwide Mortgage Limit described in National Housing Act's Statutory Limits.
Do you need an FHA loan or can it be a conventional loan?
You do not need to have an FHA loan in order to do an FHA cash-out refinance. There are two types of refinance:
FHA-to-FHA refinance. The previous loan was an FHA-insured loan and the new loan will also be an FHA loan.
Conventional refinance. The previous loan was a non-FHA insured loan and will be refinanced into an FHA loan.
How to use a cash-out refi
A cash-out refi is beneficial if you need to borrow money, and wish to do so at a lower interest rate than you might get with a credit card or personal loan. Reasons to take out cash from your home include:
Paying for a home improvement project
Making a larger purchase, like a car or home furnishings
Consolidating debt
Paying off an auto loan
Paying for higher education
Paying off personal debts
"Historically, we've done a lot of FHA refinance," said Buzz Dempsey, senior loan officer with VIP Mortgage Inc. "But right now, the refinance activity has dropped because of the rise in mortgage rates."
Rates are trending up, and with rates higher than they've been previously, FHA cash-out refinance loans are not quite as attractive for consumers. Who wants to refinance into a higher rate?
One area where Dempsey sees consumers using cash-out refi loans is for debt consolidation.
"Many consumers do have debts with a higher interest rate than what they can get with a refi," Dempsey said, "and since property values have gone up, and their equity position has increased, people want to use their equity for debt consolidation."
Mostly, this is for payment reduction. If you do a cash-out refi, you can stretch the payments on a 48-month car loan to 15 or 30 years, and this significantly reduces your monthly payments. Or say you have a credit card with high interest and you're barely making the minimum payment. Stretch that credit card debt over 15 years, and the payment suddenly becomes more manageable.
"Cash-out refi improves consumers cash flow significantly by shifting the payments on their debt," said Dempsey. "So even if there isn't much of a differential on the interest rate, there's a payout on a monthly basis."
Alternative borrowing options
When it comes down to it, what you really need is cash. So here are a few alternatives to an FHA cash-out refi that can provide you the cash you need.
You may also be interested in reading our guide: Cash-Out Refinance, HELOC, and Home Equity Loans: Which Is Best for You?
---
Featured Articles